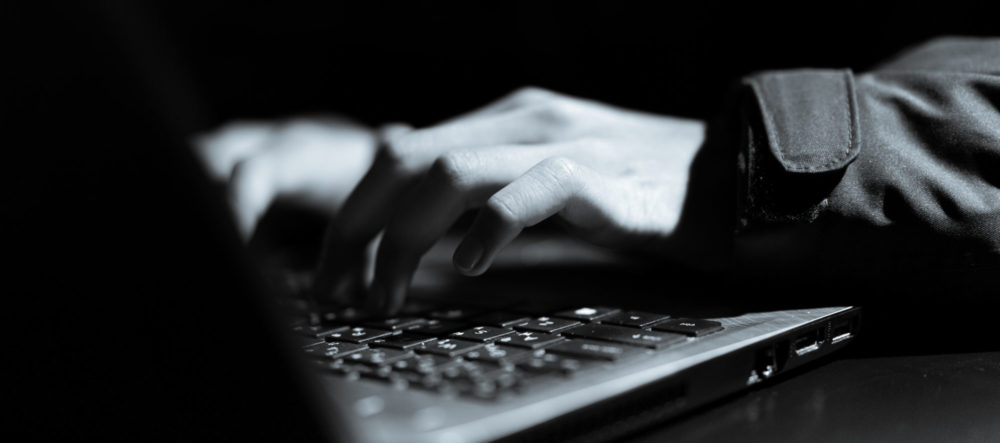 Because computers may contain or interact with sensitive information, they are often air-gapped and in this way kept isolated and disconnected from the Internet. In recent years the ability of malware to communicate over an air-gap by transmitting sonic and ultrasonic signals from a computer speaker to a nearby receiver has been shown. In order to eliminate such acoustic channels, current best practice recommends the elimination of speakers (internal or external) in secure computers, thereby creating a so-called 'audio-gap'.
In this work, we present Fansmitter, a malware that can acoustically exfiltrate data from air-gapped computers, even when audio hardware and speakers are not present. Our method utilizes the noise emitted from the CPU and chassis fans which are present in virtually every computer today. We show that a software can regulate the internal fans' speed in order to control the acoustic waveform emitted from a computer. Binary data can be modulated and transmitted over these audio signals to a remote microphone (e.g., on a nearby mobile phone). We present Fansmitter's design considerations, including acoustic signature analysis, data modulation, and data transmission. We also evaluate the acoustic channel, present our results, and discuss countermeasures. Using our method we successfully transmitted data from air-gapped computer without audio hardware, to a smartphone receiver in the same room. We demonstrated the effective transmission of encryption keys and passwords from a distance of zero to eight meters, with bit rate of up to 900 bits/hour. We show that our method can also be used to leak data from different types of IT equipment, embedded systems, and IoT devices that have no audio hardware, but contain fans of various types and sizes.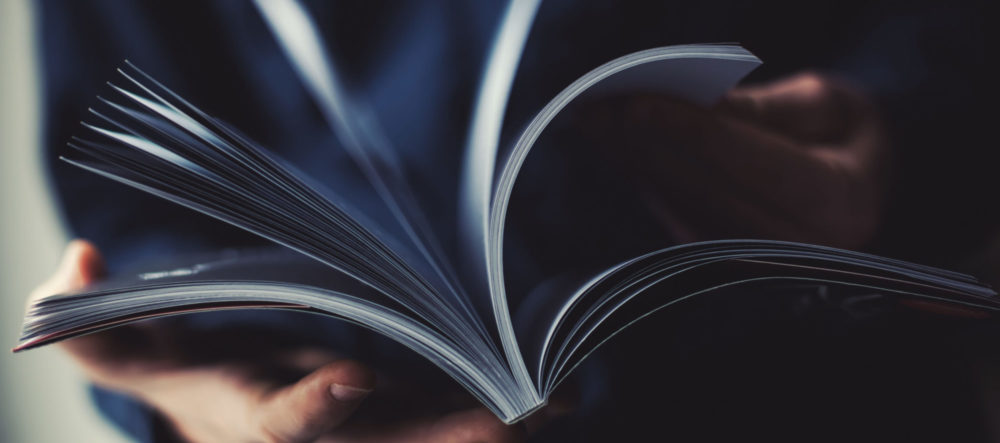 Following our recent disclosure on how to breach air gap security with a simple mobile phone and RF emitted from the air-gapped computer we wanted to provide some overview on the topic.
The following is a lecture by Prof. Yuval Elovici, the head of the cyber security research labs, on air gap security, latest threats and developments.
The team of cyber security labs @ Ben-Gurion University of the Negev in Israel.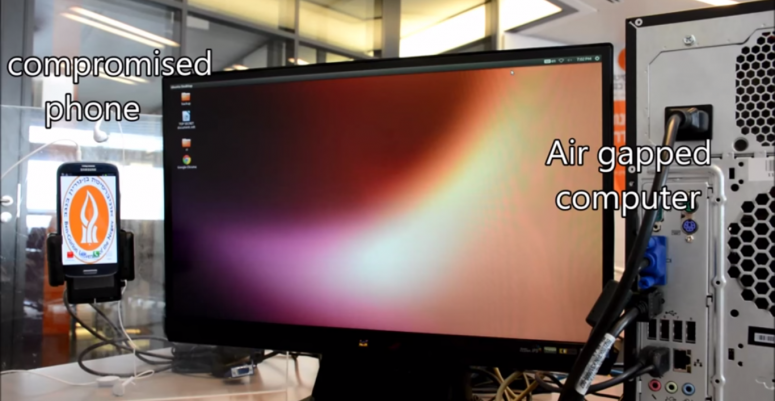 Security researcher Mordechai Guri with the guidance of Prof. Yuval Elovici from the cyber security labs at Ben-Gurion University in Israel presented at the 9th IEEE International Conference on Malicious and Unwanted Software (MALCON 2014), at Puerto Rico, a breakthrough method ("AirHopper) for leaking data from an isolated computer to a mobile phone without the presence of a network. In highly secure facilities the assumption today is that data can not leak outside of an isolated internal network. It is called air-gap security (full lecture on the topic by Prof. Yuval Elovici is here). The common policy in such secure organizations is to leave your mobile phone in some locker when you enter the facility and then pick it up when you go out. We at the cyber security labs challenged this assumption and found a way to leak data from a computer inside the organization to a remote a mobile phone without using Wifi or Bluetooth. "Such technique can be used potentially by people and organizations with malicious intentions and we want to start a discussion on how to mitigate this newly presented risk." said Dudu Mimran CTO of the cyber security labs.
The following video demonstrates AirHopper:
The main idea behind the research is to use radio frequencies in order to transmit the secret data from the computer to the mobile phone. Mobile phones usually come equipped with FM radio receivers and it is already known that software can intentionally create radio emissions from a video display unit. Yes, from the computer screen. Still, this is the first time that a mobile phone is considered in an attack model as the intended receiver of maliciously crafted radio signals emitted from the screen of the isolated computer. AirHopper demonstrates how textual and binary data can be exfiltrated from physically a isolated computer to mobile phones at a distance of 1-7 meters, with effective bandwidth of 13-60 Bps (Bytes per second). Enough to steal a secret password.
AirHopper: Bridging the Air-Gap between Isolated Networks and Mobile Phones using Radio Frequencies from mordechaiguri
Follow the story on twitter @cyberlabsbgu #airhopper.
The team of cyber security labs @ Ben-Gurion University of the Negev in Israel.