BGU and Amdocs Launch Joint Research Lab
BGU and Amdocs launched the joint Amdocs Ben-Gurion University Research Laboratory recently to cultivate cooperation in the areas of Artificial intelligence and Machine Learning. The Department of Software and Information Systems Engineering will partner with Amdocs to further research on these critical issues.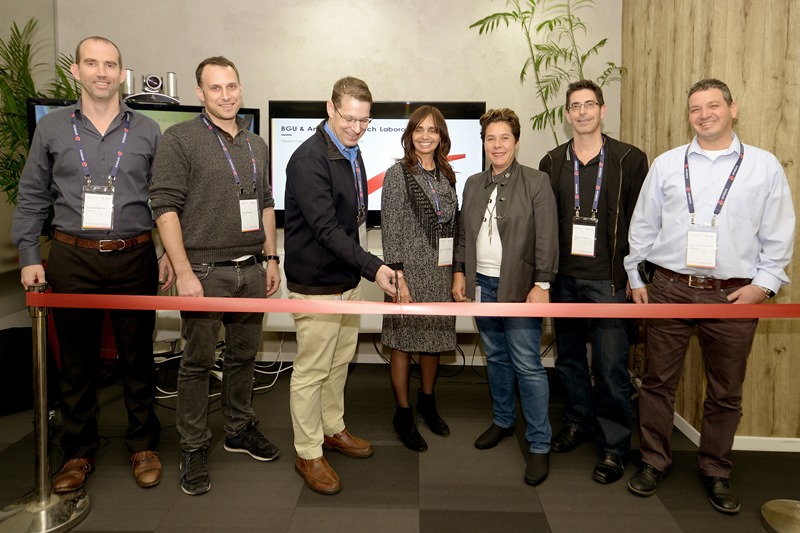 "We are excited about the launch of a new Amdocs-BGU research lab. The joint lab team will join forces to push the frontiers in these fields," said Yaron Sverdlov, CIO of Amdocs, and Mr. Oleg Brodt, Head of Research and Development at BGU's Cyber Security Research Center.
The joint lab will be led by Prof. Bracha Shapira, deputy dean for research of the Faculty of Engineering Sciences and the incumbent of the Carole Weinstein Chair in Information Systems Engineering.
In addition to Prof. Shapira and Brodt, Netta Cohen, CEO of BGN Technologies, represented BGU at the ribbon-cutting ceremony. Amdocs was represented by Sverdlov, Hanoch Sapoznikov, Lead of Worldwide Academic Relations, Daphne Gottschalk, Head of Innovation, and Dr. Tomer Simon, IT Futurist and Director of Innovation & Academic Collaboration.​